What Do Credit Repair Companies Do?
February 4, 2021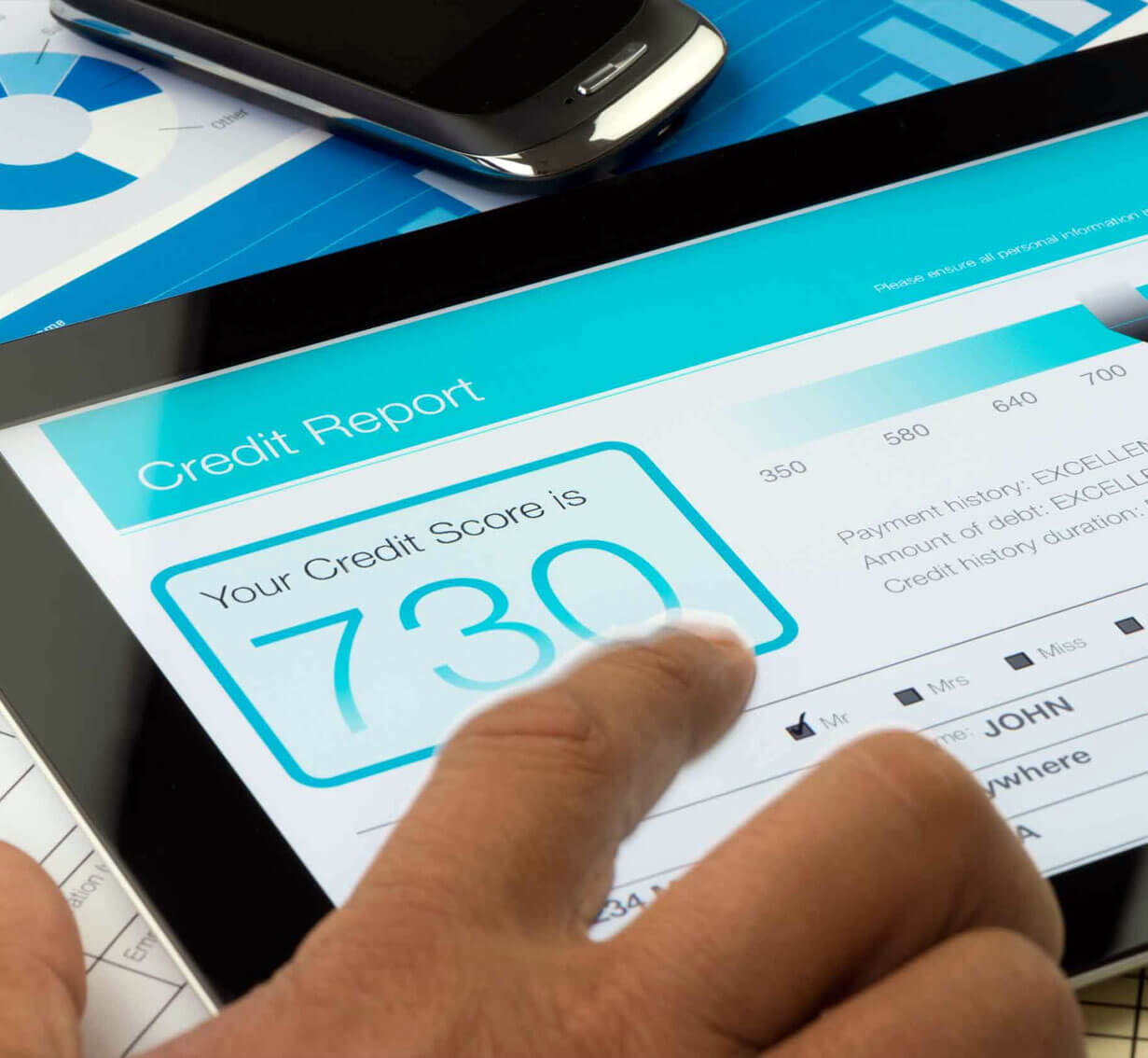 Having a bad credit score can be overwhelming and even frightening. A poor credit score can impact your finances in various ways, from higher interest rates to getting denied for a loan. Fortunately, there are many legitimate options to repair your credit score and report. Credit repair companies specialize in helping people navigate this confusing process and find the path forward.
Credit repair companies will work with you to review your credit report and help identify any inaccurate information and dispute errors. They can even help you navigate negotiations with lenders to whom you owe money. If you can improve your credit with the help of a credit repair company, you will reap the benefits by qualifying for a better credit card, loan and insurance rates, and more.
This guide will help you understand how the credit repair process works and provide the information you need to get started on improving your credit with a credit repair company.
Are Credit Repair Companies Worth It?
Credit repair companies specialize in helping people with damaged credit histories with errors find the path toward improvement. Repairing credit scores requires writing letters to creditors and the credit bureaus in hopes of correcting an inaccuracy. It can feel overwhelming for many people. However, credit repair companies like Credit Saint have the experience of dealing with these types of situations and helping consumers correct their credit history.
A credit repair company will carefully review your credit report for any discrepancies or errors that could be disputed. They will also provide a plan to help challenge the report's inaccuracies. The experience they bring makes the process significantly easier for those interested in improving their credit.
What Are the Laws Governing Credit Repair Companies?
Consumers should understand that credit repair is legal and is regulated by the government. It's not illegal for companies to help consumers take the important steps to repair their credit damage, nor is it illegal for companies to charge fees for their services.
Several laws protect the legal rights of consumers when it comes to repairing their own credit scores. The Fair Credit Reporting Act (FCRA) and the Credit Repair Organizations Act (CROA) protect this right on a national level. State laws also protect the rights of consumers at a more local level.
Organizations like the Better Business Bureau (BBB) can make sure credit repair companies follow the law. Individuals should keep an eye out for red flags when it comes to credit repair scams. Red flags can include a disregard for laws, such as disputing accurate charges or charging consumers large amounts of money upfront without any plan to correct inaccuracies. Before signing on with a credit repair company, verify the organization with the BBB.
Working with a reputable company like Credit Saint can alleviate any concerns and help you move forward with confidence. Consumers have a right to know what their lenders tell the credit bureaus, ensure that accurate information is provided about them, and take steps to improve their credit scores. Remember that credit scores and credit history can impact everything from your ability to secure good interest rates when trying to take out a mortgage to influence the rates you have to pay for insurance. It pays to do your due diligence and work with a company that understands the law.
How Do Credit Repair Companies Get Paid?
Quality credit repair companies are paid by consumers to repair their credit scores. These services can cover various tasks, such as:
Submitting requests to validate the information

Writing letters to dispute errors on credit reports that negatively impact the consumer

Writing cease-and-desist letters to collectors

Helping consumers analyze their credit scores and providing credit monitoring

Helping consumers understand the impact of taking out new credit and how to help the repair company succeed
At Credit Saint, we offer different credit repair packages, which tailor our credit repair services to our clients' unique needs. Depending on the level of the package required, you will have access to different services. However, regardless of the package selected, we work hard to help our clients repair their credit reports.
Can a Credit Repair Company Really Help?
Repairing bad credit is a process, so a legitimate credit repair company can do required to correct your credit report. A reputable credit repair company like Credit Saint will help you work toward a fair and accurate credit report. Here's how:
Analyze Your Credit
A credit repair company will start with a careful review of your credit report. Thanks to the Federal Trade Commission (FTC), you can get free credit reports from the three major credit-reporting agencies — Equifax, Experian, and TransUnion — using AnnualCreditReport.com.
A credit report will provide the credit repair company with helpful information about your specific situation, including how much you owe and from what lenders, such as a credit card company, student loans, or medical organizations. Looking at your payment history can also provide valuable information. Understanding this can help the company prepare the best path forward and develop a solution to help you achieve a corrected credit report.
Credit Bureau Intervention
A credit repair company can be incredibly helpful when it comes to inaccuracies on your credit report. The three major consumer credit bureaus — Equifax, Experian, and TransUnion — all have disputing procedures to review claims of inaccuracies on credit reports. However, you'll have to file a dispute and win the argument to get a potentially negative item removed from your credit report.
Once the credit repair company has analyzed the credit report, their next step is to intervene with the credit bureau on your behalf. They'll work with you to review your record and uncover any discrepancies. For example, inaccurate late payment penalties can be argued against and may be removed from the report. Sometimes, you might even see credit information or accounts that you never opened when you receive a copy of your credit report. This can be a sign of identity theft, which you will need to fight.
Negotiate With Collections
When you legitimately owe money to a collection company, the best path forward will be to pay it off. Most of the time, collection companies will not agree to remove the "collections" mark on your credit report, so settling the account can help you improve your score in the long run.
The credit repair company will contact the lenders directly to determine the best path forward to help you minimize the impact on your credit score.
Credit Saint Helps You Understand Your Credit Score
It can be difficult to repair your credit report and credit score on your own. The major credit bureaus and various creditors might receive hundreds of dispute letters a day from people trying to get negative marks removed from their credit reports.
The right of consumers to repair their credit scores is protected by law. Therefore, working with legitimate credit repair companies and a quality credit counselor can help consumers set themselves up for success and take steps to fix their credit reports.
Those interested in working with a reputable company with over a decade of credit repair experience should look at the credit repair packages offered by Credit Saint. These options make it easy for clients to personalize their services and get the help they need to improve their financial situation. See what a quality credit repair company can do for you today.